Redesign of the ground coffee line.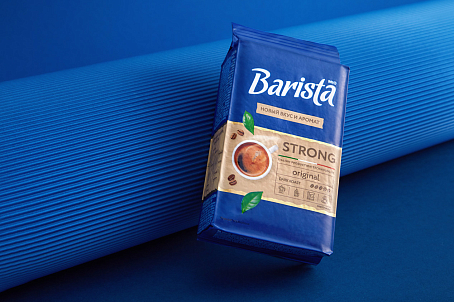 Brief
The Barista Mio ground coffee collection needed a redesign, as the design of the well-known line was somewhat outdated and did not reflect the benefits of the product.
Decision
Fabula Branding redesigned the packaging, preserving continuity and increasing informativeness. The new solution translates the Kraft style through the background of the information block-obeches and coffee tree leaves, scattered around the cup with a fragrant drink. All the necessary information about the product - variety, strength, brewing variants - are collected in a convenient table, which facilitates the consumer's choice. On the side of the package there is a Barista coffee card which conveys the international character of the brand.
Let's talk about the strengths and weaknesses of your brand