FIRST BELARUSIAN BRANDS ON DIELINE
The Dieline, the largest and most respected international resource for packaging design and branding, presented the world the Fabula Branding case "Tsudounaya Tsukernya" sugar trademark - the first Belarusian-language brand name in the history of Dieline.
As you might recall, our agency was tasked with the development of a "turnkey" new trademark for one of the leaders of the Belarusian sugar industry - OAO "Skidel Sugar Refinery". The product is a typical consumer product of white sugar available in three types of packaging (large packages, sugar cubes, and individual packets).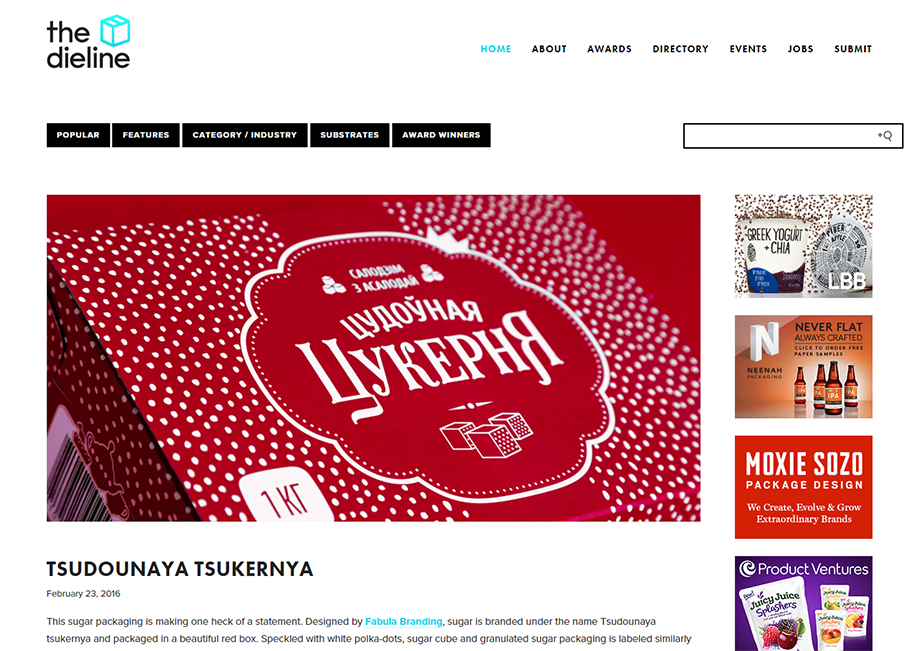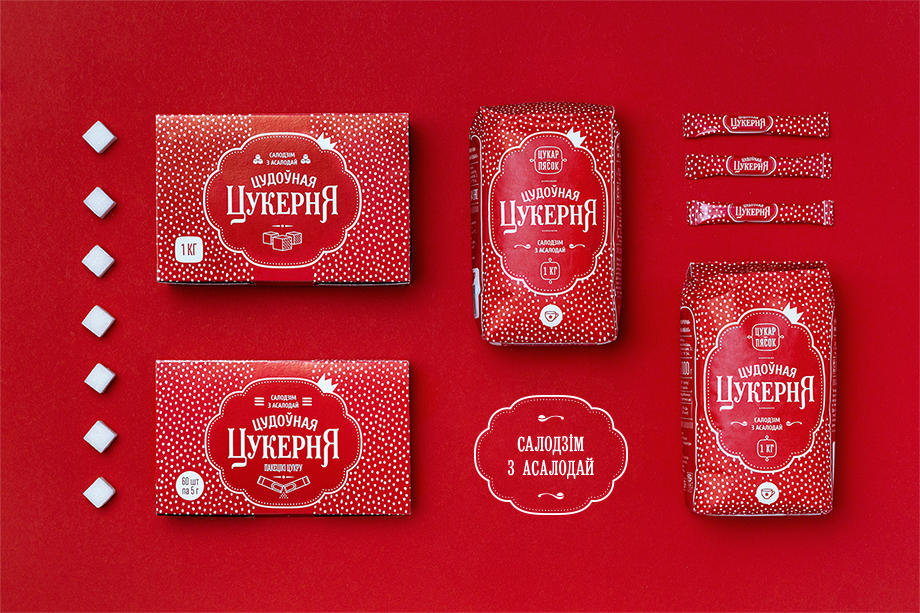 Sugar "Tsudounaya Tsukernya" just hit the shelves but the product has already received wide publicity in social media and a very warm response from consumers.
It is encouraging that this project, among many other in recent years by Fabula Branding, published by Dieline (MACARONS, CANTUCCINI, «Breaking News», GUTEN TAG are a few examples). Considering that the Dieline editors consider hundreds of projects around the world, the fact that our works were chosen and published is an honor for the agency and the testimony of the high evaluation of our work by experts. Realistically, due to our high visibility, Fabula Branding is the only Belarusian branding agency that shapes how global community views the general quality of Belarusian design. We continue to do everything in our powers to tag Belarus and feature it as often as possible on the website!