FABULA BRANDING BRINGS THE PENTAWARDS PRIZE TO BELARUS
For the second consecutive year, the work by Fabula Branding agency receives an award at Pentawards, the most prestigious international packaging festival. The Bronze award was awarded to a series of Amato coffee packaging - a brand belonging to Avalontorg LLC, one of the largest importers of tea, coffee and retailer in Belarus.
In 2016, Fabula Branding redesigned the Amato line. The solution for the new award-winning was a bright author's illustration. The image is supplemented by various visual elements that add informational function. The brand zone, in addition to the logo, contains information about the level of grind and roast type while graphic signs in engraving style communicate a specific product category.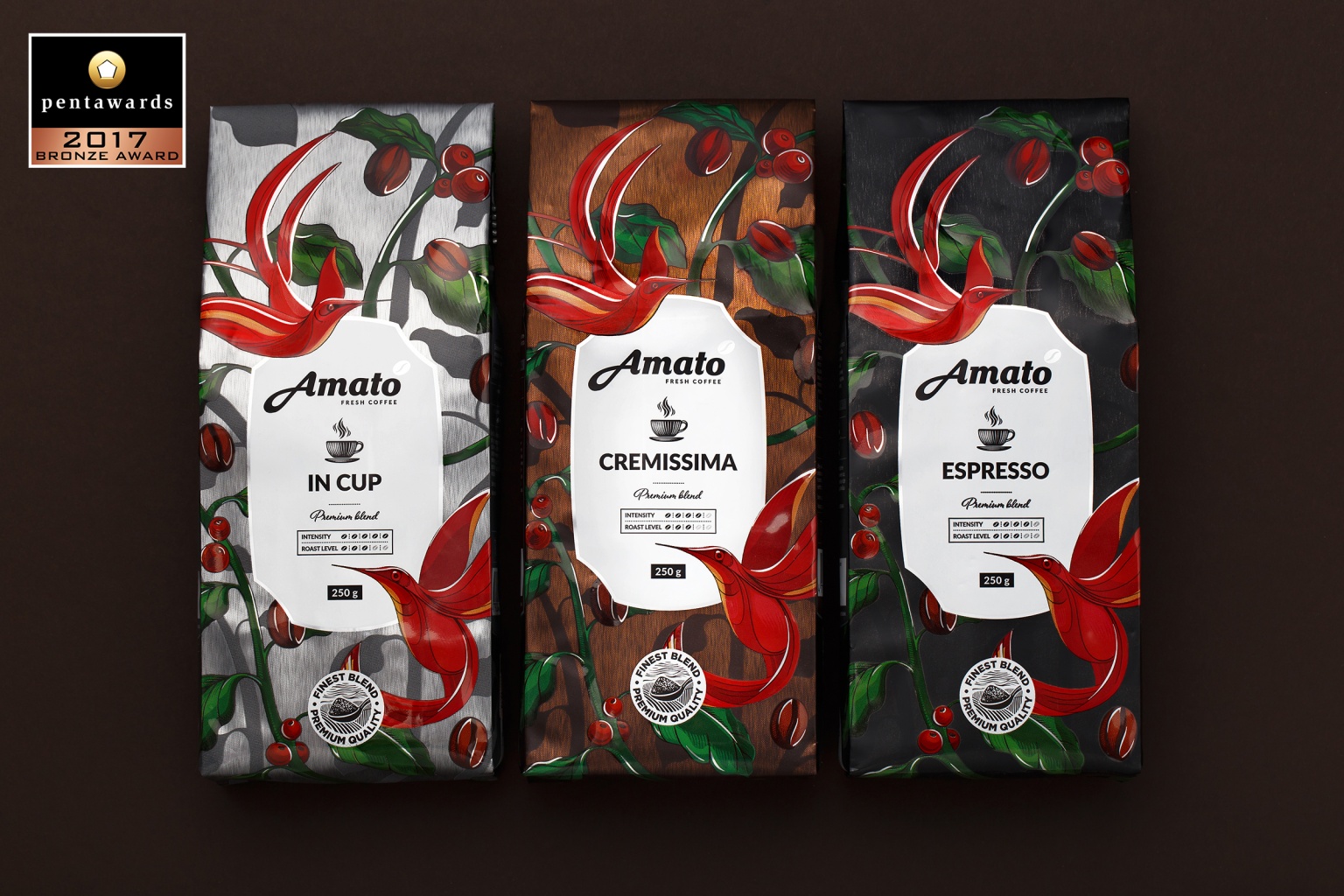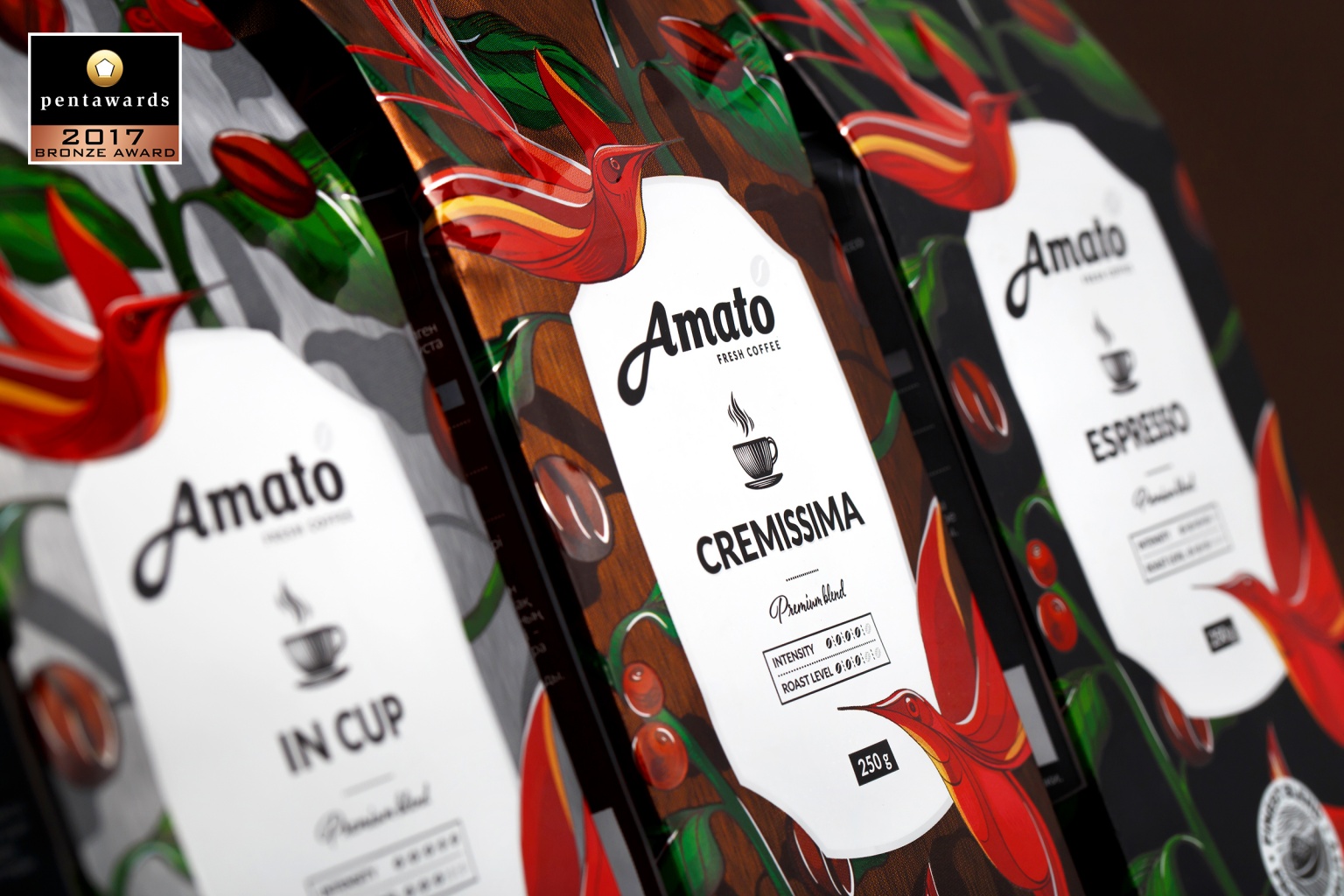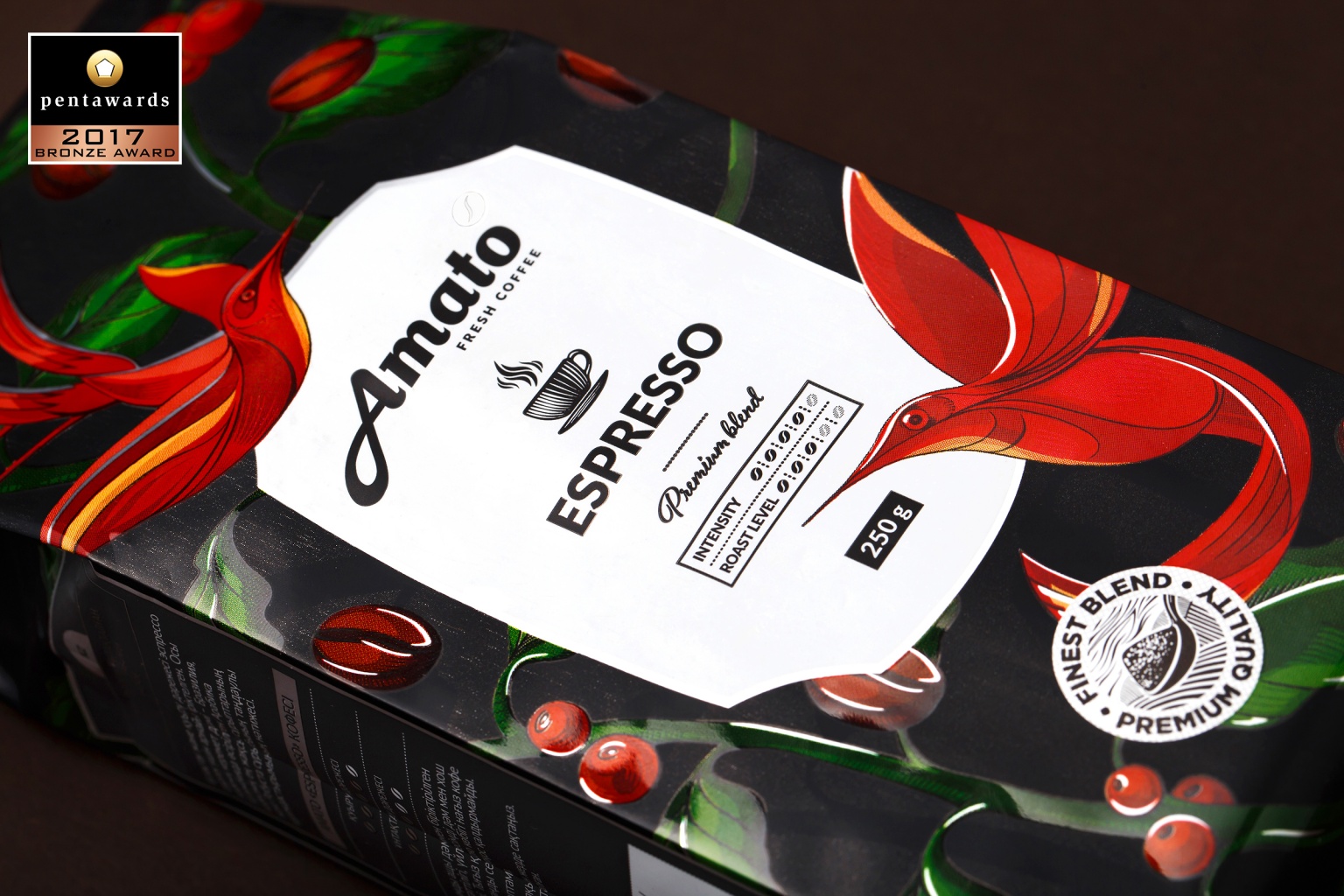 The success of Amato coffee is another example of how a prestigious design award recongnized already commercially successful and well-known consumer brand. Last year, "Tsudounaya Tsukernya", a brand for traditional white sugar developed by Fabula Branding for the Skidel Sugar Refinery, was awarded the Pentawards silver award. For the first time in the history of Pentawards, an award was given to the Belarusianlanguage based project.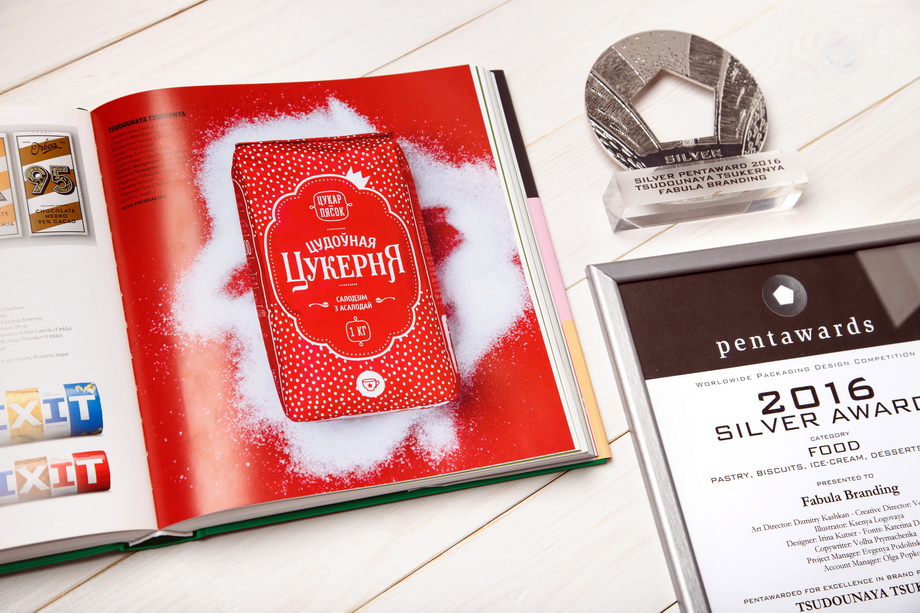 Dmitry Kashkan, Managing Partner Fabula Branding: "This is a well-deserved award - for style, illustration, font and pre-print preparation. The level of professionalism. A good design is a comprehensive combination of many details, none of which should be overlooked. Thank you to our customers for their trust and the quality of their product."
Pavel Guscha, founder of Avalontorg LLC: "I hope the paradise birds of Amato coffee will impress not only professional designers but also lovers of this magical product. The bar is raised high, we will do everything to keep it at that level."
In 2017, a total of 2,013 projects in 55 categories from 54 countries were sent to Pentawards competition.
Every year the awards ceremony takes place in a new city. This time the guests of the Pentawards came to Barcelona: more than 300 professionals from all over the world gathered at the final award gala.