We Are By Your Side: A Letter to Friends, Colleagues, and Customers by Volha Kashkan
Volha Kashkan, Creative Director and Founder at Fabula Branding:


Today we put a lot of things on hold: project, contracts, payments, office work. We pause them for an indefinite time until we have at least some clarity. However, some things cannot be postponed. We cannot press a button to switch off singing birds, or delete the bloom of lilacs, or extend the ETA of sunset, or slow down the childhood of our kids. These things go on, regardless of what's happening around us, and how anxious we are about it.
To survive in these trying times, we need to find strength inside. We need to consume less and cherish what we have. To save our beautiful planet and ourselves, let's soak up every moment and find joy in the smallest things: fine ice crust on the surface of a pool, beams of sunlight, a warm mug of ginger tea in your hands, polka dots on your dress, or a dimple on the cheek of your child.
It's time to cut lemons in the thinnest slices and to get healthier from gingerbread stories and warm wool blankets. It's time to whisper about what's important, to have naive dreams, and to live in the moment. It's time to ask yourself: am I doing anything good for the planet and its people?
I feel that today the Universe is open for projects that cannot be put on hold; that are filled with love, warms, and a desire to change the world. Fabula Branding was born almost 13 years ago with the same intentions. It came to life in the depth of my heart, it moved in the rhythm of the Universe, and it materialized as a living, supporting, and absolutely talented space. Today it can give things meaning through words and images and heal any wound with its creative powers.
Step by step, our team including me and Dmitry Kashkan created a special atmosphere of Fabula Branding that helped us work on conceptual projects at the highest professional level and with attention to every detail. During these years we have developed over 500 brands in consumer, corporate, and retail branding. We walked down our own path and developed professionally while listening to our hearts. We tapped into our potential and shared our knowledge, experience, and the light of our souls.
What do I find the most important in this time of uncertainty? To preserve your values and the fire inside. To give an honest answer to the questions that Slava Polunin once asked: When I do my job, do I feel a tinkle inside? Do I want to hug the people that I share my work with?
Just like nature itself, Fabula Branding is waking up, cleaning up, and reviving right now. I would like to thank both my current team and former colleagues that we parted ways with. Your professional and personal qualities shaped the style of Fabula Branding. I am grateful to our customers that still have their trust in us and do not put their projects on hold even in these difficult times. And if you've decided to take a timeout, please know that I support you too. Breathe in. Stay grounded. Observe. And don't forget that we are by your side. We are together.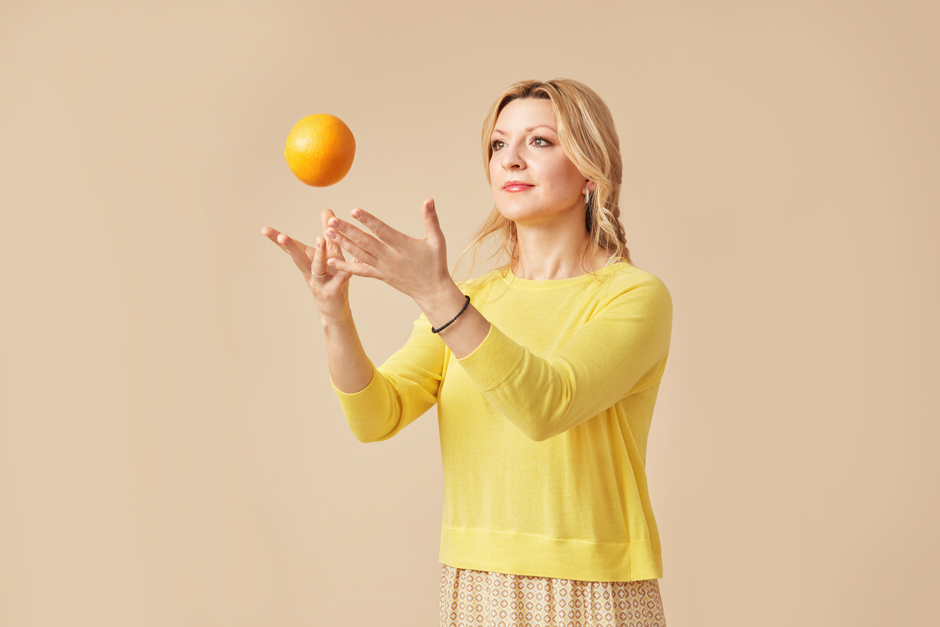 The best vitamins for all of us today are citruses, briar, and positive emotions. Love brings us together, fear tears us apart, and gratitude changes our bodies on the cell level. I'm sending you lots of love and hope! And also—thank you.