Fragrance of meaning — in the new clothing brand.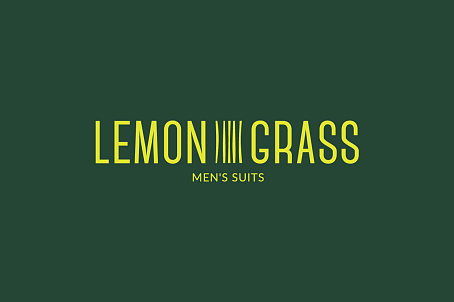 Brief
"Kamvol" is one of the largest fabric producers in Belarus. The company's specialists make their own yarns, create fabrics and sew comfortable, modern and aesthetic clothes for men and women. The suits and other wardrobe items are supplied to European and CIS countries, pleasing a wide audience.
The new clothing brand from Kamvol is the result of Fabula Branding's painstaking work on the strategic part, verbal and visual identity.
Decision
The message of Belarusian and Russian brands represented in this category is usually limited to the description of basic characteristics of clothes: comfortable, modern, trendy. Foreign market players have a well-thought-out communication, a bright idea and an established character, which cannot but inspire.
Most brands in the category literally embody the classic black suit with its primness, pragmatism and rationality. Men in Black behave the way society expects them to behave: they put on a face, they play a role. Men/Women in Lemongrass adore life, value their individuality and express it. "Created to give freedom" — this positioning accurately conveys the message of the brand. Freedom in movement, thoughts, lifestyle, which every person deserves.
Lemongrass — three syllables creating a rhythm that enhances the name's memorability and makes it a pleasure to listen to. This bright and 'fragrant' name embodies the brand's colour palette associated with the words lemon and grass — juicy yellow and deep green.
The aesthetic of spacious meadows is also evident in the graphic element of the logo, which is subtly grotesque and visually divided into two meaningful blocks.
Such a striking solution required a continuation in communication. Thus the agency's copywriters had real life rules for the Lemongrass league:
Breathe easily, move freely, do the right thing.

Wear clothes with dignity and pride in your choices.

Be visible, be noticeable, unbutton a button when you sit down.

To accept compliments as inevitable.
The slogan that emerged in response to the audience's insight was "Life to your standards". After all, when everyone wears the same clothes, it's a football team, not an individuality. And in Lemongrass clothing, every stitch is designed to give comfort and help you feel like yourself.
Let's talk about the strengths and weaknesses of your brand