Smaki: pastilla label design.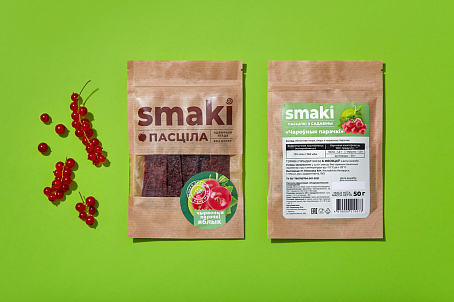 Brief
Smaki is a natural marshmallow from Belarus, in the composition of which you can find familiar berries and fruits: gooseberries, black currants, strawberries and others. The brand had a bright name, but the label design needed rethinking as it looked a bit outdated.
Decision
The agency created a concise solution that works for TM's recognizability. The logo is made using a grotesque font, the individuality of which is given by a graphic element — the letter "i", stylized under the curve of pastille. Bright colors and appetizing photos of the products, perfectly combined with the kraft packaging, complemented the simple and memorable image.
Let's talk about the strengths and weaknesses of your brand