Fabula Branding Created a Supportive Sticker Pack with a Cup of Tea
Fabula Branding launched a sticker pack with a cheerful character—a cup of tea. Using the stickers in Belarusian, one can send words of help and support to their friends and family.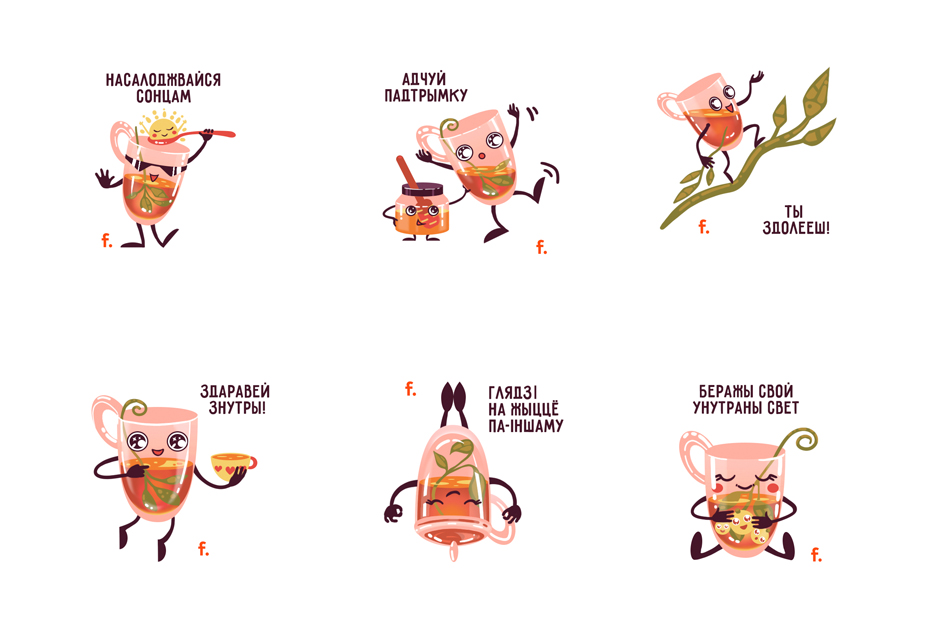 The sticker pack is a part of a challenge that the company started on its social media. Using the hashtag #багатагарбата, one can find various tea recipes selected by the Creative Director and Founder of Fabula Branding Volha Kashkan, make a drink at home, and share their photos and impressions.
The idea of the challenge is to give the company's subscribers a boost of energy, help improve their health, and most importantly, to show that we support each other, our feelings, and endeavors in these trying times.