The 4th Lama Local Advertising and Marketing Awards Festival brought Fabula Branding three awards, including one gold medal. In this article, we'd like to tell more about the remarkable cases that caught the attention of the jury.
The cases were assessed by representatives of advertising companies and customers. The two groups worked independently moving along two different tracks: by industry and by category.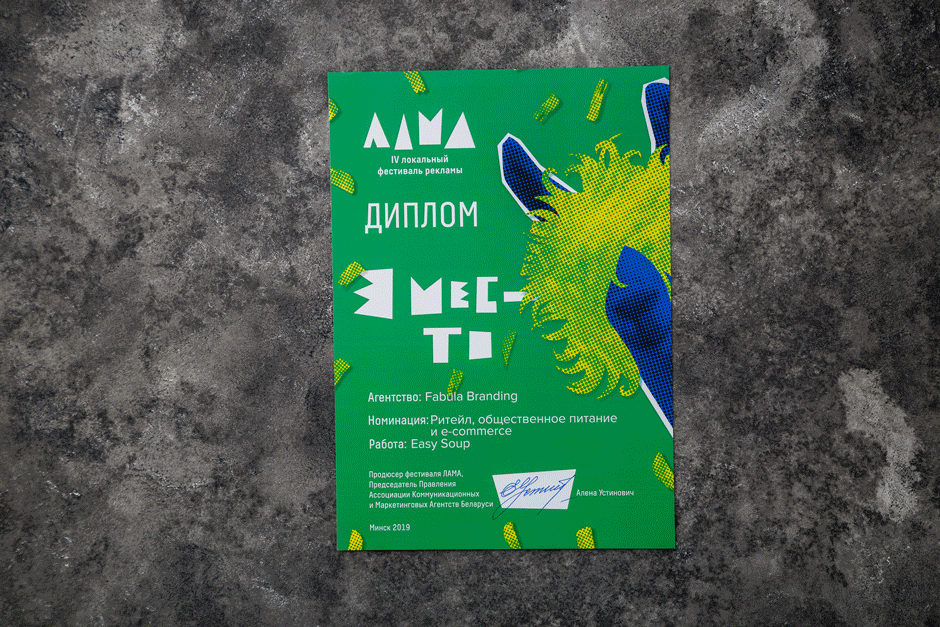 The Giraffe Wardrobe case received the highest praise and a gold medal in the Communication Design category. A giraffe made of a yellow builder's ruler became a cheerful mascot and a unique identifier of a sliding door wardrobe brand. Learn more about the project:
https://fabula.by/portfolio/korporativnyy-brending/shkaf-zhiraf/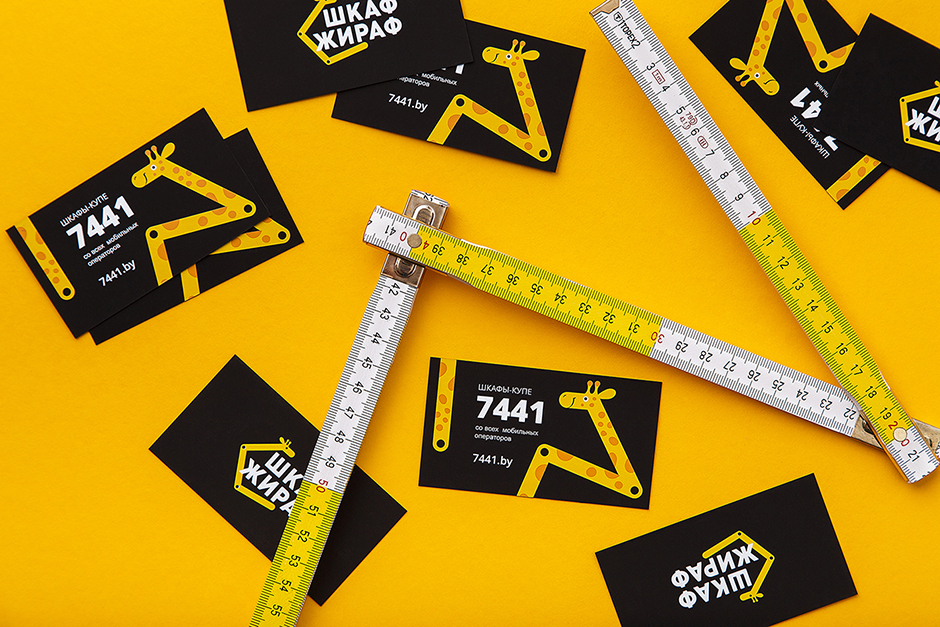 The City of the Sun was another case that was awarded a medal in the Communication Design category—this time a bronze one. The identity and space design developed by Fabula Branding for a family educational center highlights its nature: it is an open space with a friendly atmosphere that welcomes every child and parent. Read more about the case:
https://fabula.by/portfolio/brending-prostranstva/gorod-solntsa/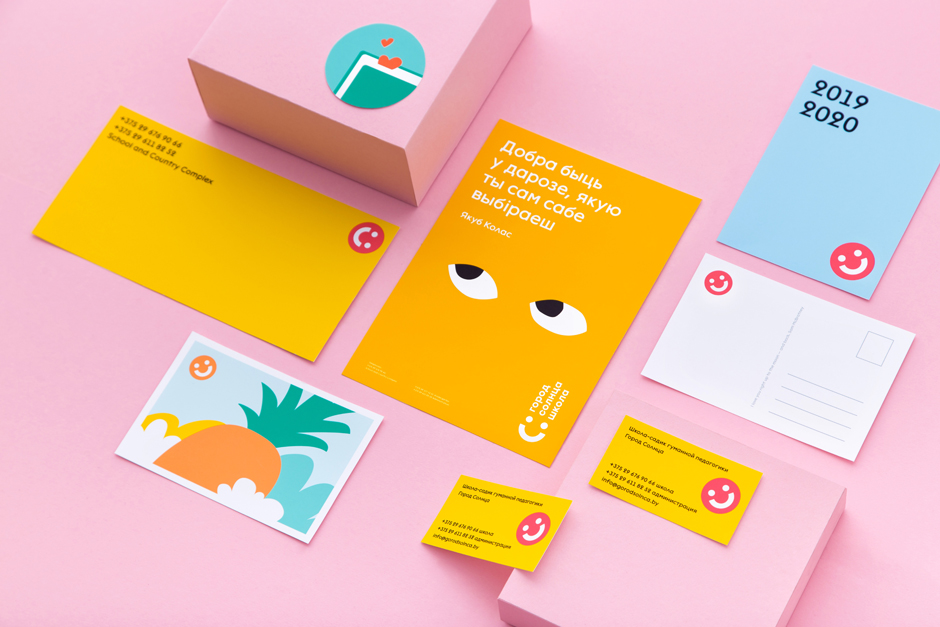 The Easy Soup project that was presented in the Retail, Catering, and ECommerce category also caught the jury's attention and brought Fabula Branding another bronze award in the category track. A visual design system for this healthy fast food chain was developed by Fabula Branding together with Nikoengineering. Learn more about the brand strategy, architecture, and design solution:

https://fabula.by/portfolio/brending-prostranstva/easy-soup/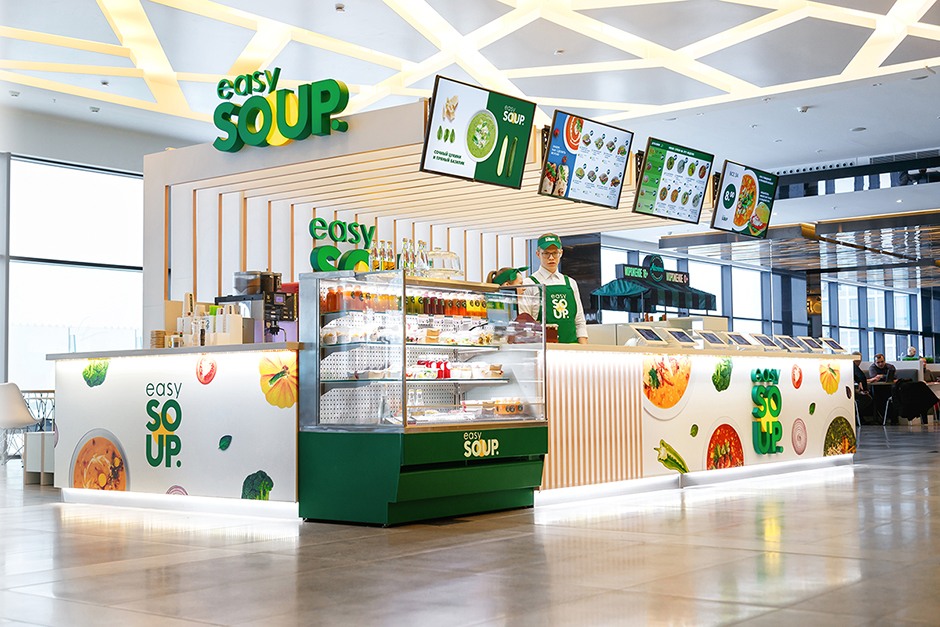 Fabula Branding has been working on successful and internationally recognized projects for over 12 years. Our brands not only effectively work in the market, but also inspire our customers and their teams..