8TH PLACE IN THE FORBES.RU LIST
Logo and design for Cheese brand EmandHof developed by Fabula Branding received 8th place in the ranking of top 2017 brandscompiled by the magazine Forbes in collaboration with world branding experts.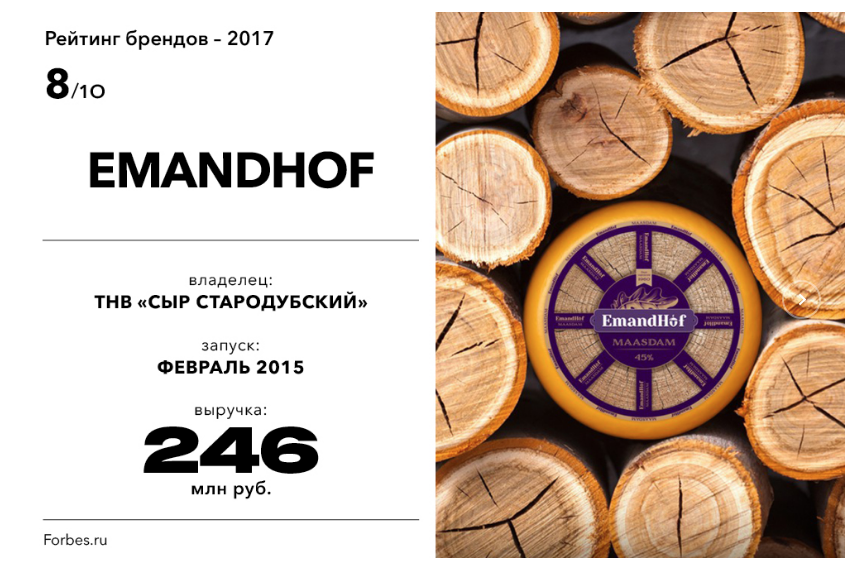 The concept and identity of 30 trademarks were evaluated in 16 different product categories, where winners were based on the final average score.
Congratulations to our team for this project!
About the project
A new trademark of aged premium cheeses EmandHof was developed for one of the largest Russian cheese-making enterprises "Starodubsky Cheese", one of the largest in its food category.
The client's main desire was a goal to develop a logo that emphasized traditional and premium characteristics of the product. The name of the company and its location (Starodub, Bryansk Oblast) determined the choice of the oak as a key image, which acts as a symbol of reliability, firmness, longevity, and tradition.