Comprehensive development of a juice brand: stylish European design, aimed at a young audience.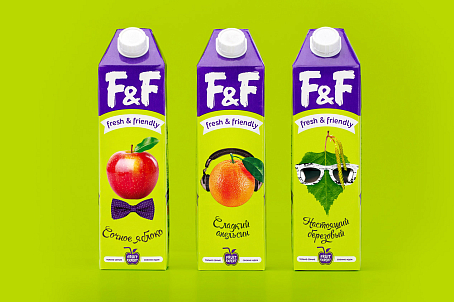 Brief
The product is fruit juices in "tetrapack" packaging of 1 liter. The price segment is medium. Target audience - young people under 30. Active, with a sense of humor, they prefer to live bright, not boring lives, they like to travel, they study foreign languages. Foreign for them is often synonymous with fashionable, popular, cutting-edge.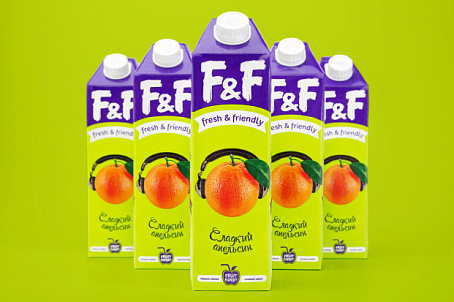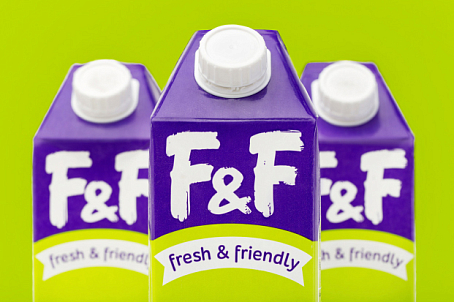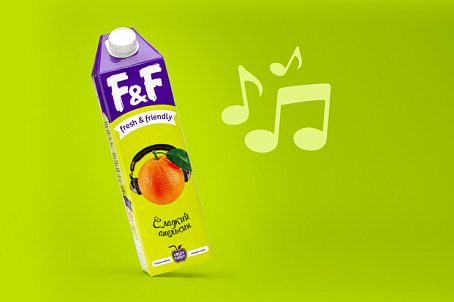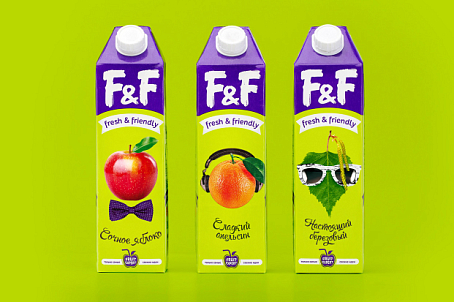 Decision
The concept is based on values close to the target audience: activity, friendship, communication, optimism, sense of humor. They manifest themselves in the fan English-language nyme F&F (fresh&friendly), as well as in a stylish and bright European design. The packaging is set off on the shelf by a contrasting brand zone, a large font logo and a non-standard approach to the image of taste markers (for each SKU a separate character associated with the type of juice, appealing to the CA sense of humor was developed).
Let's talk about the strengths and weaknesses of your brand